This article will talk about joining Microsoft Hyper-V Server 2016 into the Active Directory domain. Joining Hyper-V server into Active Directory domain help you to achieve simplified remote management, improved security and the incentive to use Hyper-V Server or Windows Server Core as opposed to GUI Windows Server is stronger. In addition to that, Shared Nothing Live Migration requires domain membership. When you join Hyper-V 2016 host into Active Directory, It automatically opens the required firewall ports. Domain accounts will be added to the hyper-v host as the local administrator. You can use a group policy that locks your host when added into the domain. You can authenticate with expiring Kerberos tickets instead of transmitting user name/password combinations that are valid until someone remembers that they should change passwords occasionally. It also allows the Secure DNS registration with the help of AD integrated DNS. Let's take a look at how to Join the Hyper-V Server into Active Directory Domain using Sconfig.cmd.
Join Hyper-V 2016 into Active Directory Domain
Login to your Hyper-v host using administrator credentials and Enter number "1" to change the computer name or Join to the AD domain.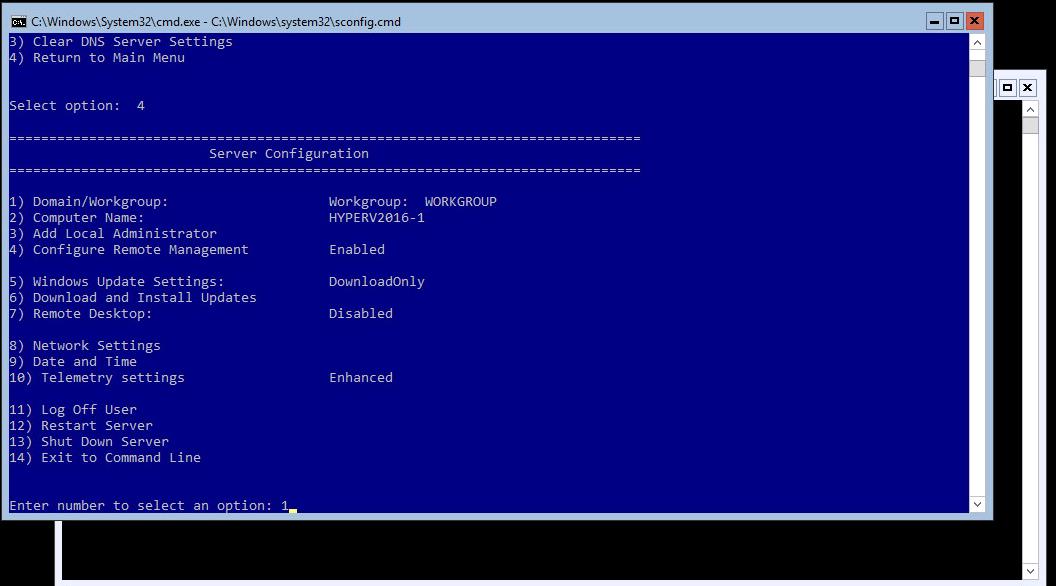 Enter "D" to join the hyper-v host into the AD domain and "W" to join the hyper-v host into Workgroup. Since I want to join the Hyper-v host into the Active Directory domain, I pressed "D" and Hit Enter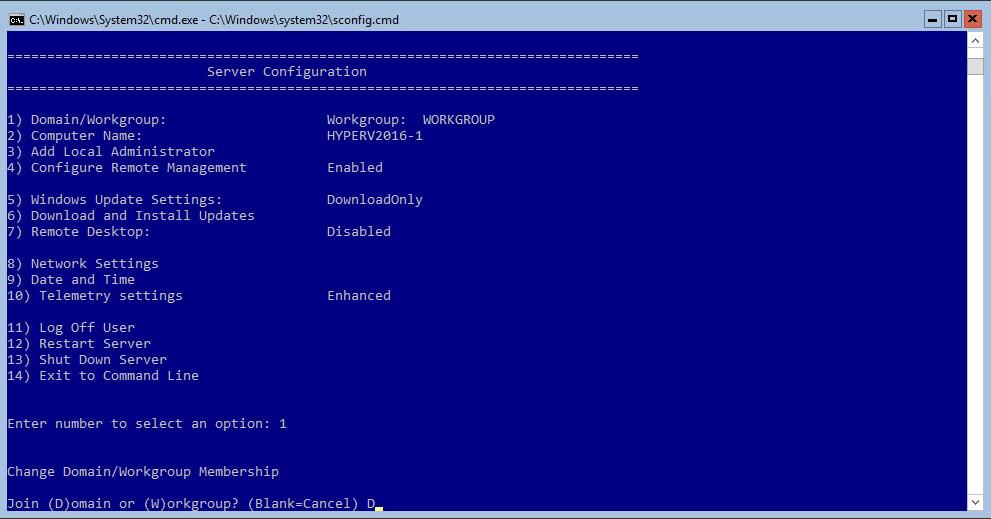 Enter the domain name to Join the Active Directory host. My domain name is "md.lab". Hit enter to continue joining the host into the domain.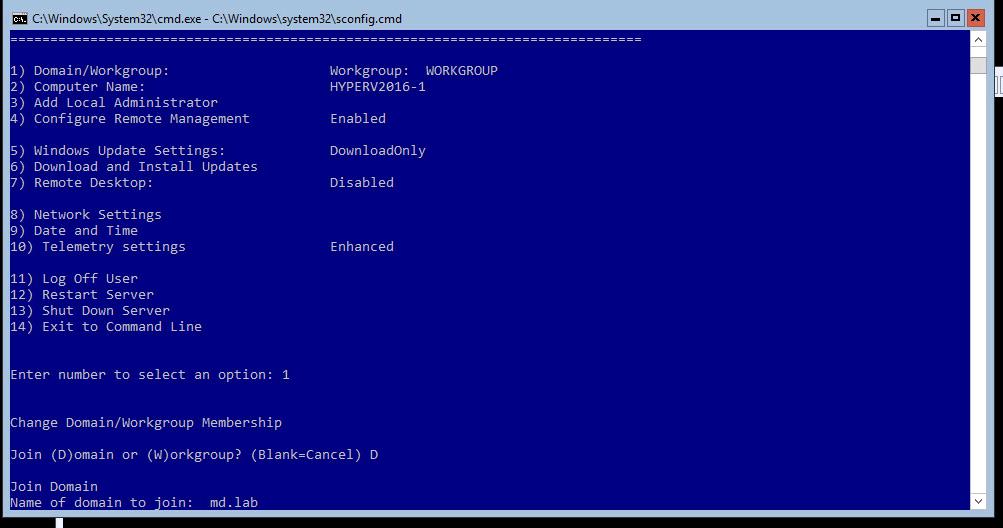 Enter the authorized domain user account to join the Hyper-V host into the AD domain and hit Enter.
Type in the password for the authorized user account.
If you want to change the computer name before restarting the computer, Click Yes. Since I have already changed the computer name, I hit "NO"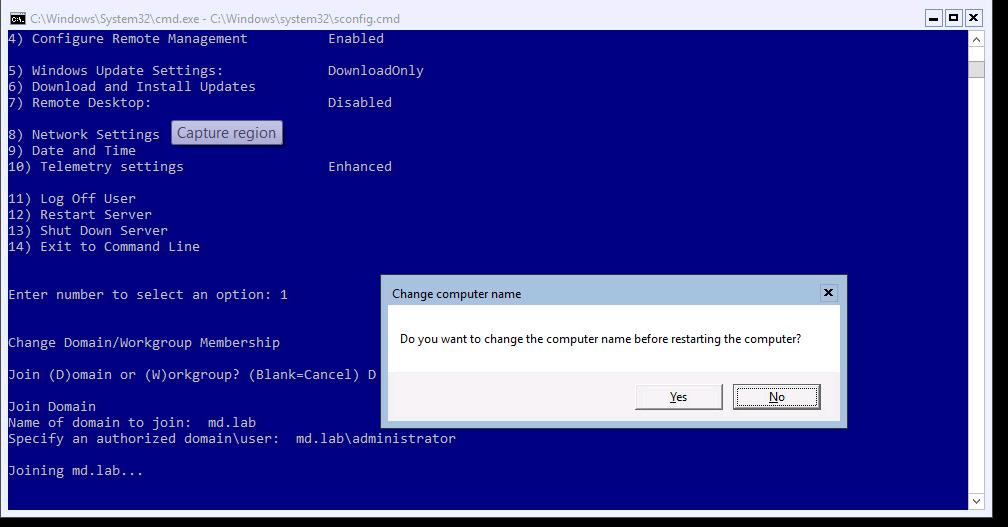 You are required to restart the server to apply any changes to domain or workgroup membership. Click on "Yes" to restart your Hyper-V host.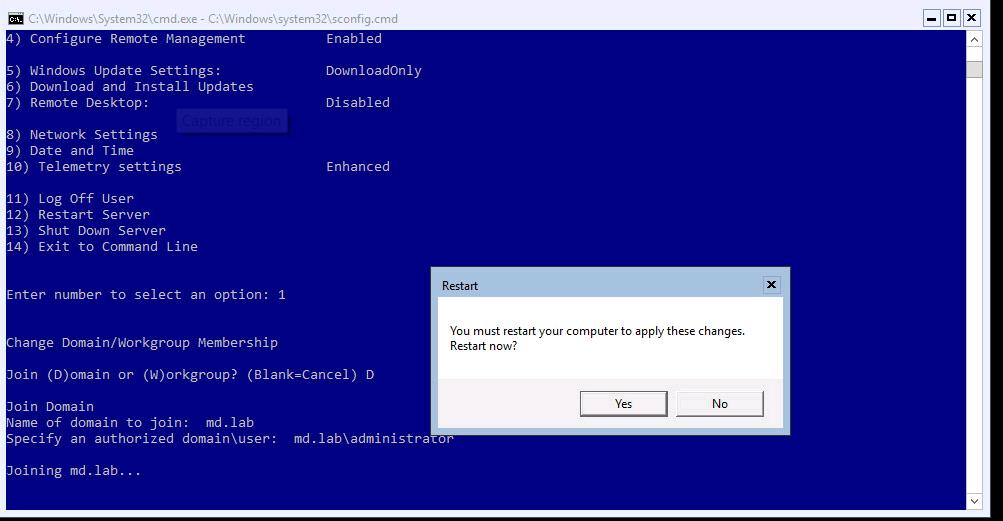 After the server reboot, you will be able to see the domain name in which the Hyper-v host is joined into.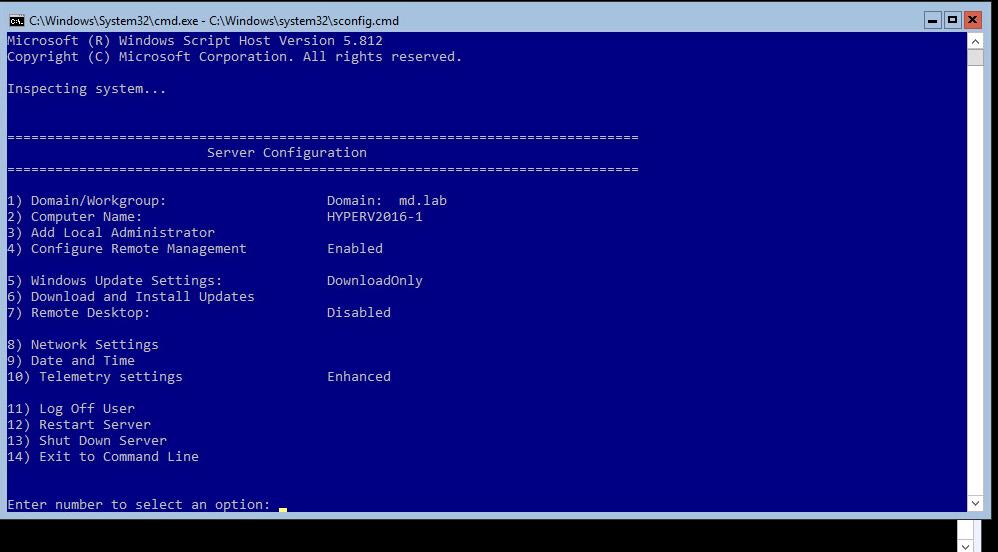 That's it. We are done with Joining Microsoft Hyper-V Server 2016 into the Active Directory domain. We will take a look at the other Server configuration in the upcoming posts. I hope this is informative for you. Thanks for Reading!! Be social and share it on social media, if you feel worth sharing it.